Yamaha DTXPRESSIV Special Set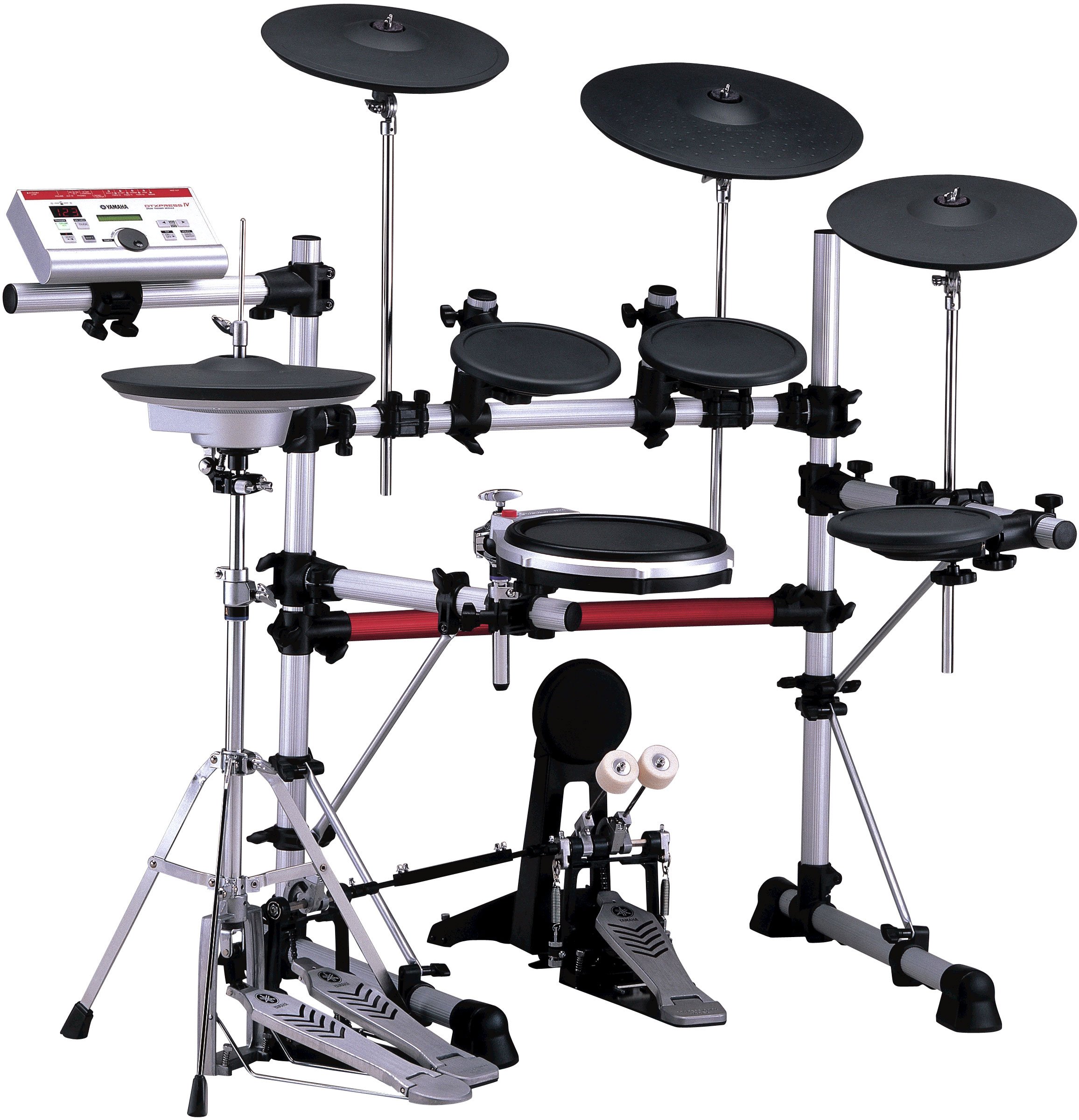 An all-new set of voices makes this the best sounding DTXPRESS kit yet. The Special version shares the same module as the Standard, but has a larger snare pad and more cymbals with our real hi hat pad. With the new learning tools in the module you have the ideal electronic drum kit for practice, teaching, or gigging around town.
AUTHENTIC SOUND AND RICH EXPRESSION
The DTXPRESS IV features a comprehensive selection of acoustic drum sounds including new audio waveforms of our acclaimed Oak Customs Series drums, along with a variety of percussion sounds, effects, and more are found in an expansive sound library that spans 427 voices. An AWM 2 tone generator delivers tone so natural and realistic that it will have your imagination running wild. 50 preset drum kits use a variety of different sounds to cover styles like rock, jazz, reggae, funk, Latin, and much more. And there is also memory supplied for 20 user kits so you can create and save your own original drum kits.
PAD CONTROLLER AND 3-ZONE PADS
Yamaha's 3-zone snare, ride cymbal, and crash pads are designed to produce up to three different voices, each from a different part of the pad. The snare pad in the Special Set is designed with a pad controller that gives you control over parameters like snare adjustment, pitch, etc., giving you playability that comes extremely close to that of an acoustic drum.
FEELS REAL, PLAYS QUIET
The way they feel, the way they play, the way they respond, it's all so close to acoustic drums. And all of that great sound and playability can be enjoyed in private, because the rubber pads keep actual sound output to a minimum. The rack system offers flexible pad placement and rock-solid stability while being compact and light weight. The DTXPRESS IV—its performance is nothing less than brilliant, and it excels in both practice and live situations.
PRECISION METRONOME AND SEQUENCER
The DTXPRESS IV also features the same precision metronome system that received high acclaim when introduced in the DTXPLORER. The multi-beat metronome offers fine-tuning of subdivision beats, and individual voice and pitch settings for subdivision click sounds. Groove Check function, tap function, and rhythm gate function, which only allows notes played in time to be produced, are included and feature easy, normal, and pro-grade level settings. New to these great training functions is the Challenge Mode, which automatically adjusts the level setting to help you excel in your training. The built-in sequencer's 44 internal songs are great for sharpening your rhythm skills. You can mute the drum part and play along with the song, or mute everything but the bass part (Bass Solo function) and play along with just the bass part. You can also record your own performance data in real time and then listen to the playback. 19 pad songs are also included.
Athanasios Tsoukas presenting the Yamaha DTXPRESS IV Special
Athanasios Tsoukas presenting the Yamaha DTXPRESS IV Special drum set See more at; ...